How do I install and update the app on Oculus Quest and Quest 2
There are two versions of the Oculus Quest range of headsets - a consumer edition (found in shops) and a business edition (purchased in bulk directly from Oculus).
This is instructions on how to install on the consumer edition.
Via a browser
The simplest way to install Bodyswaps is via a browser
Visit the link to the app on the Oculus store. You will need to login using your Oculus account.
You will see a message that the app is available via the App Lab (see below). Press OK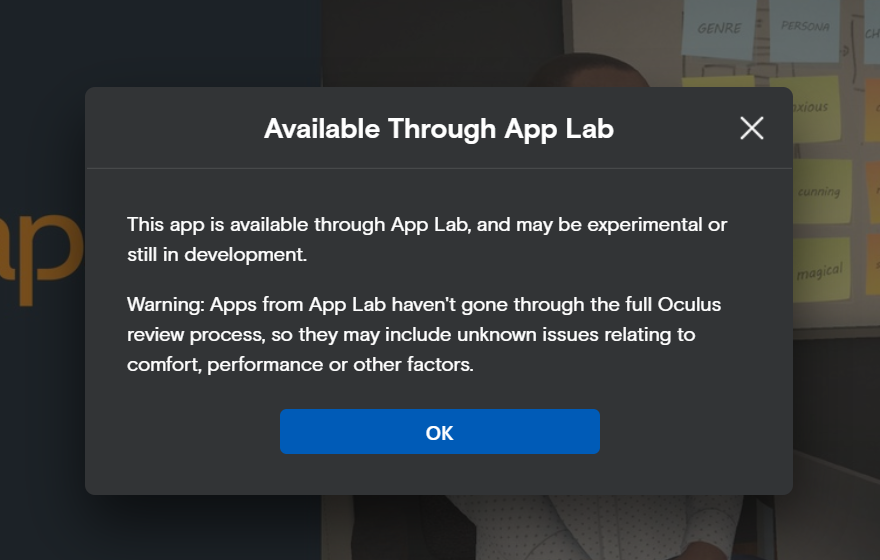 Click PURCHASE / INSTALL button
The app should start downloading onto your headset when you switch it on next
Via the headset
Prerequisites you have an Oculus account and have set-up your Quest
Switch on the headset
Navigate to the Store section via the navigation bar
Click on the search tab and type in Bodyswaps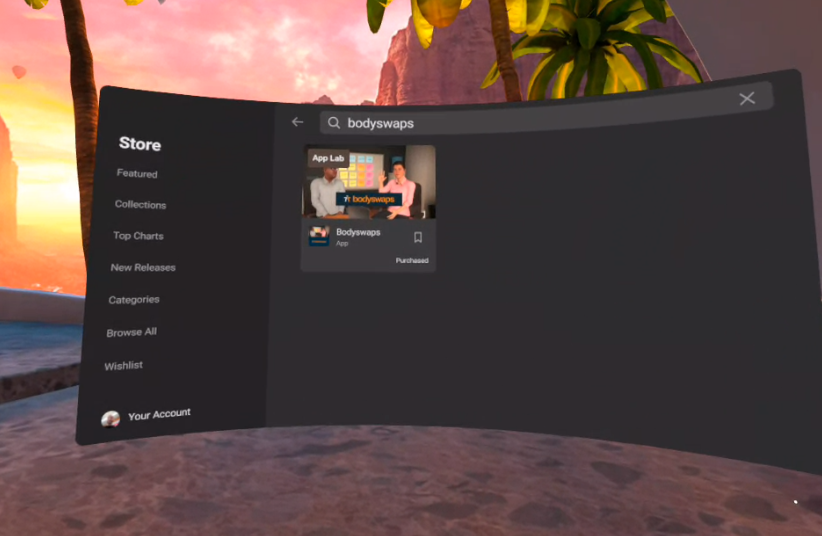 Click install.
Navigate to Apps (the nine dots)
Click on Bodyswaps
Updating the app
Periodically we release new updates of Bodyswaps to add features, new content or fix issues.
Oculus will prompt you that the app has an update. Please accept and click UPDATE