Bodyswaps has a demo mode that allows you to quickly test out the app without requiring a full login.
When you first run the app, click on RUN IN DEMO from the Welcome screen.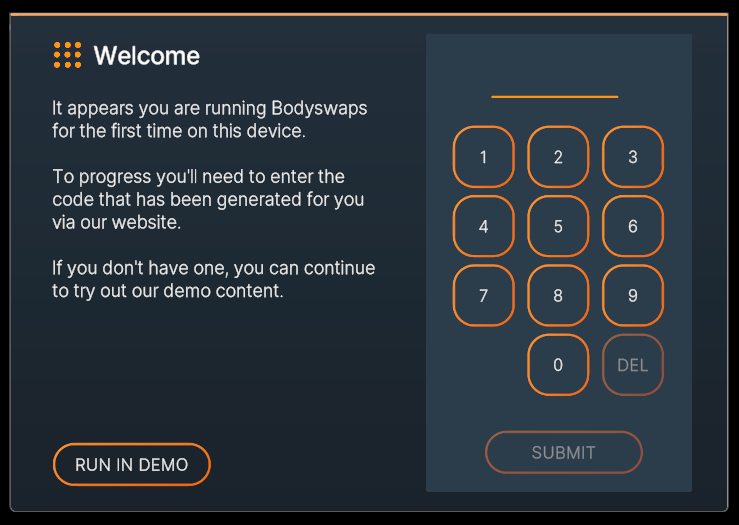 This will give you access to our special demo module which is designed to give users a taste of Bodyswaps without being specific to a topic.
In demo mode you will not be able to login or save your progress. Demo mode remains turned on until you restart the app or complete a module.