If you encounter three dots and a black screen when trying to access Bodyswaps on a Quest, this could be due to the permissions you have set.
To launch Bodyswaps, you'll need to enable the Files and Media permission for the app.
You can check if you have these permissions enabled, or turn them on, by following the steps on from the steps and screenshots below:
1. Navigate to the Quest App Library page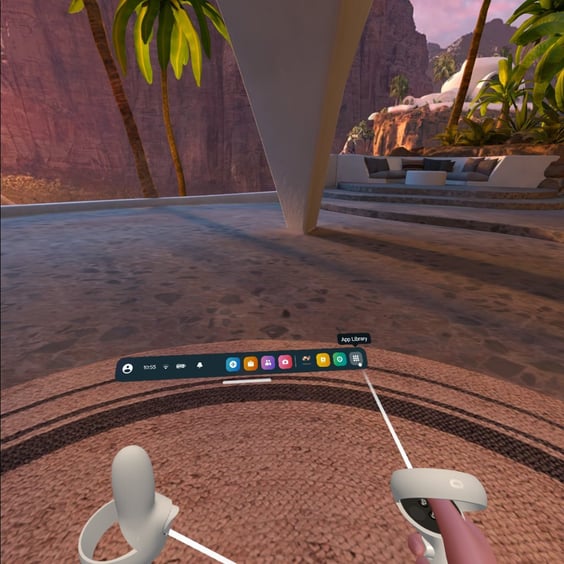 2. Find the Bodyswaps app and click on the bar that appears at the bottom of the app image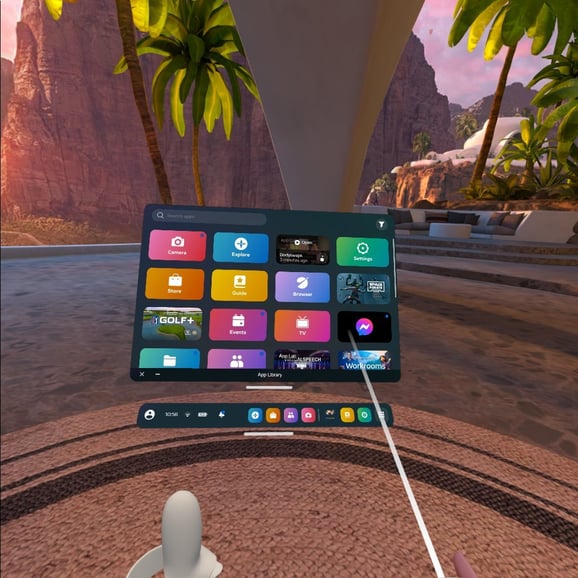 3. Navigate to permissions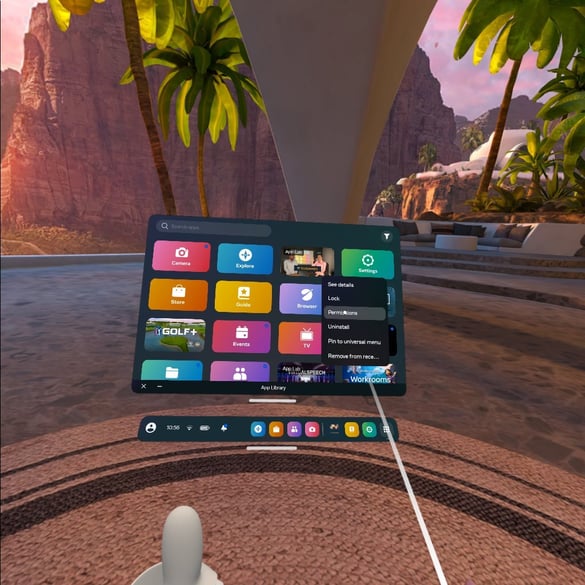 4. Enable files and media as well as microphone.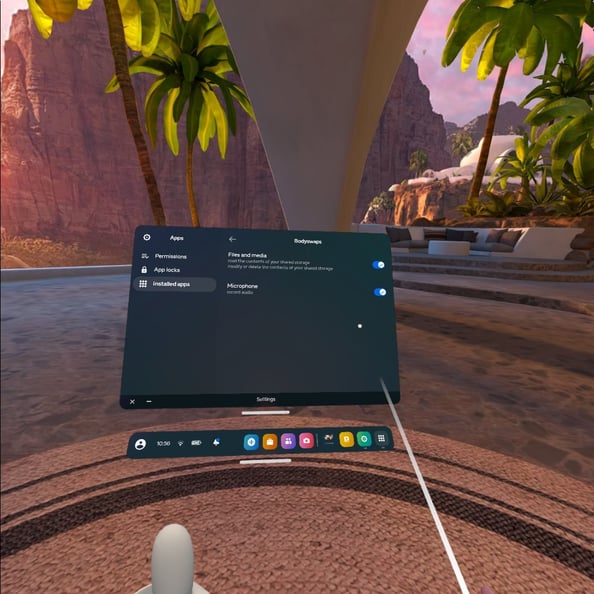 Our app needs to read data from the device to be able to load the app and the assets during training (the environments, UI, modules etc.).