This article shows you how to register for a class and generate an access code to start your training.
Video walkthrough:
Self enrolment
Once you have clicked the self enrolment link or scanned the QR code, you will see the following:
After entering your details, you will 1) be re-directed to the code generator page and 2) receive a class invitation email (this will allow you to access the class content in future).
If the class requires email verification then you won't be re-directed to the generation page and will have to access the class via the invite that you will have been emailed.
Your invitation email
The email will originate from admin@bodyswaps.co with the subject 'Invitation to Bodyswaps' and look a bit like this: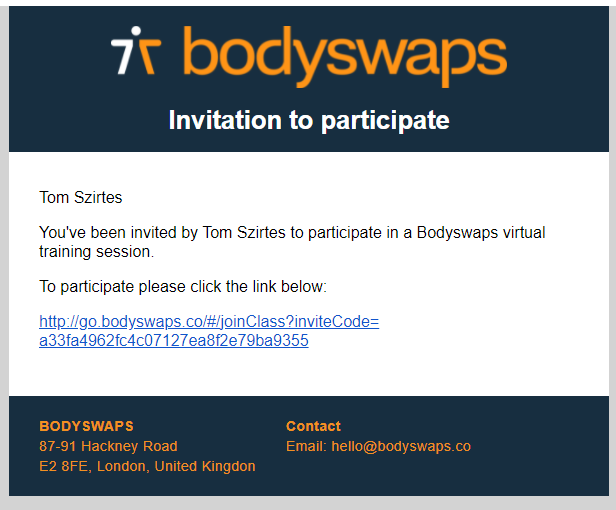 It contains a link that will generate a code you can enter into the Bodyswaps app.
Since you're reading this, mostly likely you've already received it. However, if not please check your spam folder first, and then get in touch with your tutor who will arrange to resend this.
Install Bodyswaps
You'll need the Bodyswaps app and run it before you can join. We have versions of the app for a wide range of devices including Oculus Quest, HTC Vive Focus and Pico VR headsets, iOS and Android mobile devices, as well as PC and Mac. For the best experience we recommend a VR device.
Run the application
Run the Bodyswaps app you have installed. Accept the EULA and any security permission pop-ups that appear.
After a short moment you should see a enter code screen like this: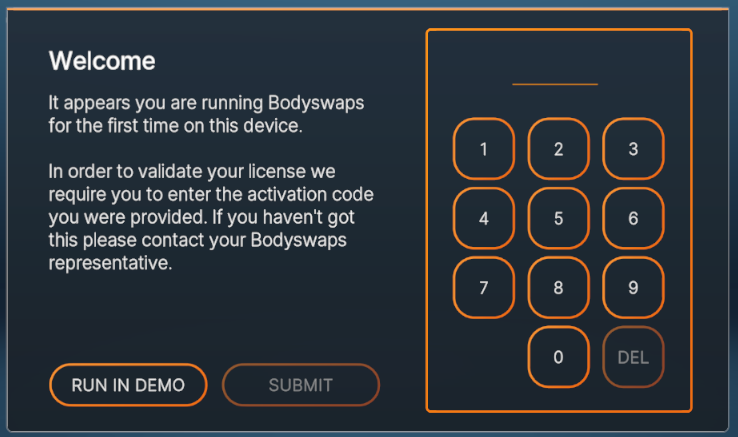 If you see the screen below: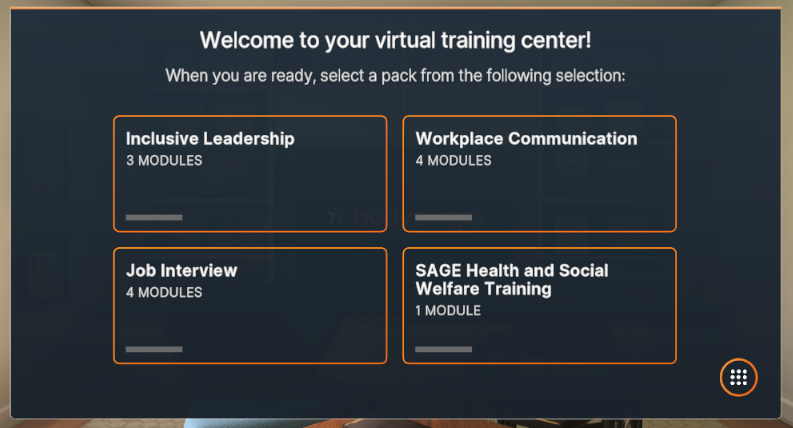 Then click on the 9 dots icon in the bottom right hand corner which will take you to the enter code screen.
Create a join code
You'll now need to enter a code. Go to a device you use for email (it doesn't have to be the same one you are running Bodyswaps on), and click on the link in the Bodyswaps invitation email. It should bring you to this page: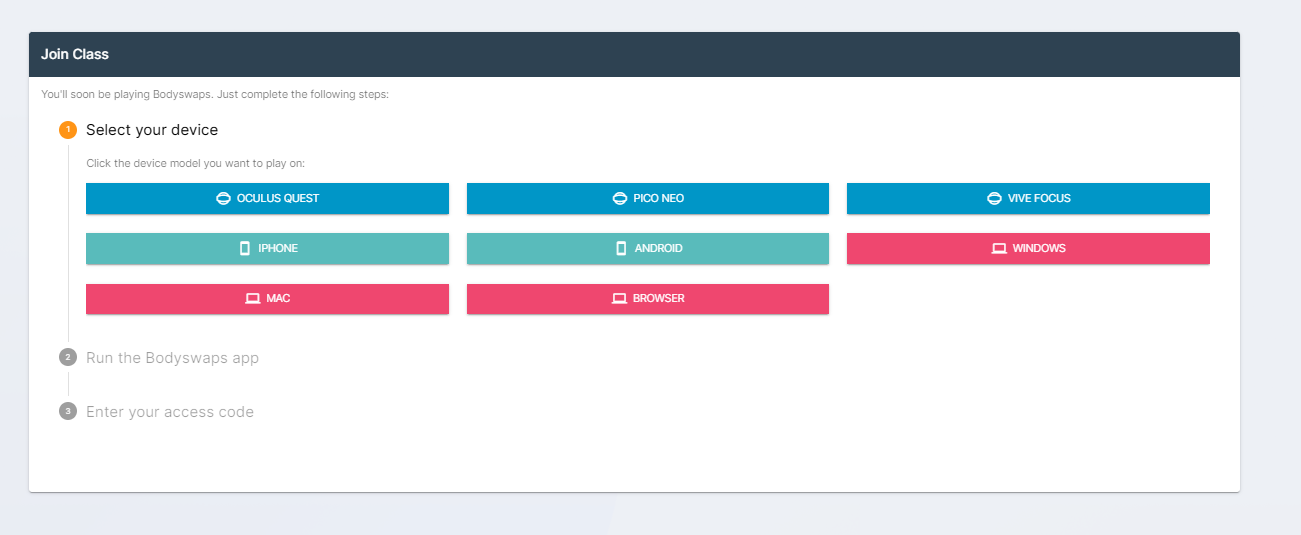 Click on the device you'll be using, then run the Bodyswaps app on that device and click continue.
Enter the 6- digit number that appears on the enter code screen in the Bodyswaps app.
If everything works you should see a screen like this. Click Start to join the class.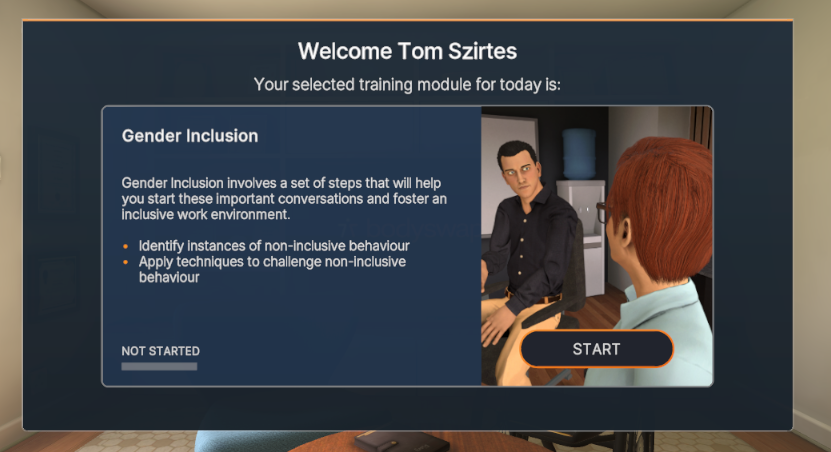 Once you have completed your session you can leave Bodyswaps - your tutor will have been informed of your participation.